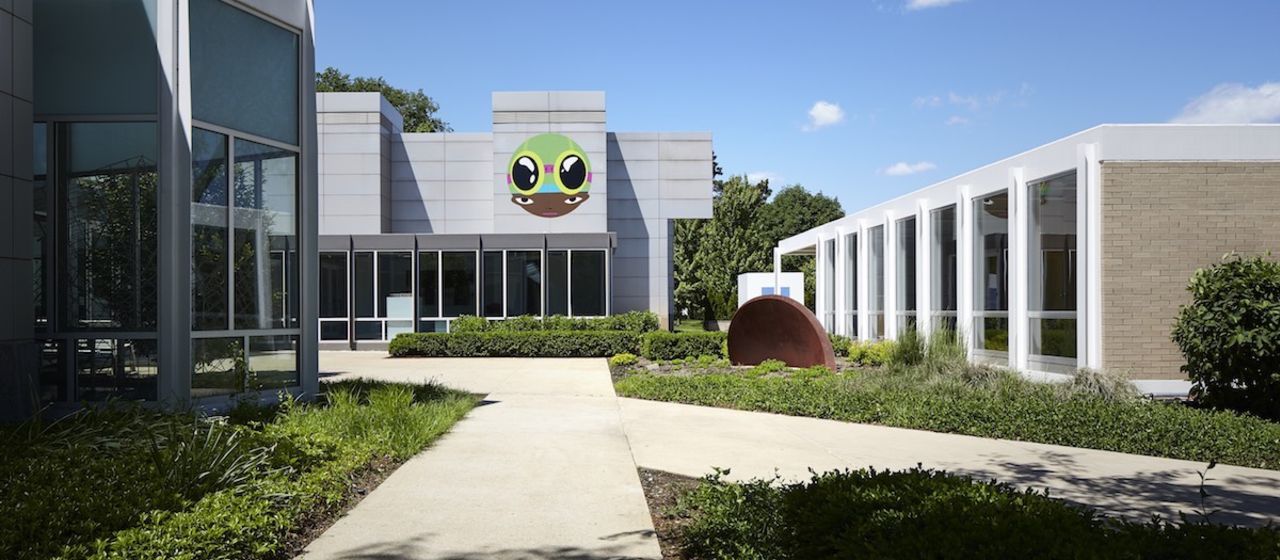 Update - Highlights from an impact statement published in a newsletter December 23, 2021:
In Spring 2021, the Museum hosted the critically acclaimed and important "In Focus" in our main galleries with "There is Black Housing in the Future" in the McCormick House. "In Focus" featured historic photos of the 1965-67 Chicago Freedom Movement by Bernard Kleina, 2020 protests taken by Chicago photographer Vashon Jordan Jr., and photo collages by local teens. The installation "There is Black Housing in the Future" by Alisha Wormsley and Ayanah Moor was a means of education and activism about Black housing. The exhibits and programming told the history of race and segregation in Chicagoland and brought together a coalition of advocates including: 5 artists, 3 activists, 4 Members of Congress, 2 authors, 1 poet, 5 housing organizations, 8 historians, 17 local teens, and 7 other nonprofits.
We provided virtual field trips to over 500 students, an audio tour to 1,800 museum visitors, online programming to 800 people, activist art kits to over 300, and pop-up exhibit workshops in 4 communities (Bensenville, Maywood, Villa Park, and Chicago's Bronzeville).
Later in the summer, the photographer Bernard Kleina generously donated 54 of his historic photographs to the museum's permanent collection.
"The 'In Focus' exhibit and corresponding discussion demonstrate how far we have come towards achieving a more equitable future, and provide a template for the work we have yet to do. I would like to thank the Elmhurst Museum, Natalie Moore, and local activists for moving this important conversation forward." - Representative Bill Foster (11th District of IL), from our Members of Congress Q&A
January 13, 2021
While times remain extremely challenging, we, at the Elmhurst Art Museum, enter the new year with hope.
We recognize protests and calls to action against injustice must lead to real progress toward equity and inclusion this year and beyond. We are inspired by the history-altering human rights movement that brought more than 1,000 people to Wilder Park in solidarity with Black Lives Matter. We believe in our community and its commitment to understanding and diversity, though we still have more to do.
The museum will continue to work to be a more inclusive and safe space for all. As an organization committed to enriching lives, understanding our time, and sparking creative expression, we recognize the importance of diversity in all of its forms. We aspire for this commitment to be reflected in every aspect of our work including our organizational decision making; staffing and leadership; exhibitions and programming; partnerships and audience building; public programming that is explicitly inclusive; and in our policy advocacy.
Throughout last year we took deliberate steps to build an agenda and take specific actions forwarding a long-term Diversity, Equity, Accessibility and Inclusion (DEAI) plan. This included forming an action committee, undertaking organization-wide strategic planning, strengthening existing programs, as well as reviewing our partnerships, artist representation, and exhibition preparation.
Our DEAI work continues in 2021, both internally and externally. In addition to our initial steps last year, we will survey our audience as we develop a long-range DEAI plan including goals and accountability checkpoints, participate in training with partnering museums, conduct community conversations, host exhibitions featuring programs about housing discrimination and its impact on our community, and share extensive resources on local equity groups, fair housing and racial equality issues. We look forward to sharing many of these exciting and important programs with you throughout 2021.
The museum exists as a place for dialogue and reflection that can catalyze understanding and action. We hope you will stand with us as we continue to work with community members, partners, artists, and local equity groups to create a more equitable museum, community, and society.
Don Mower
President, Board of Directors
John McKinnon
Executive Director