Visiting During COVID-19
Planning Your Visit
Masks recommended for all by Governor Pritzker's Oct. 14 order. The museum will continue to monitor metrics and follow state guidelines for the COVID-19 pandemic. This recommendation will be shared on signs at all areas of the museum's facilities.
We understand some individuals will choose to continue wearing masks and ask everyone to respect these decisions. Bullying or harassment regarding masking or non-masking will not be tolerated.
· If you feel unwell or have symptoms of COVID-19, please visit another day.
· Please use preventative measures such as washing your hands for at least 20 seconds and using the hand sanitizer stations located at the Museum
Safety and Cleaning Protocols & Procedures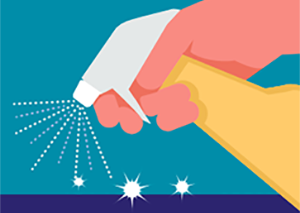 · We are and will continue to comply with all local, state, and federal guidelines to help limit the spread of COVID-19 to our community.
· A plexiglass shield has been installed at our Visitor Services desk for the safety of visitors and staff.
· We updated cleaning protocols with our cleaning service, who is regularly disinfecting all areas of the museum. You may also see our staff clean our common areas regularly throughout day.
· Hand sanitizing stations are available throughout the museum galleries and McCormick House.
· Our staff will follow good hygiene, including regularly washing hands and increased sanitization.
· Staff members that are sick are required to stay home and to notify their supervisor about any COVID related symptoms.
Your Experience at the Museum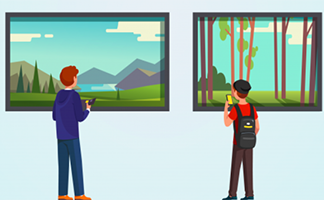 · Interactive displays and hands-on materials are limited at our education workshops and family days. Additional activities are available for free on our Museum From Home.
· We currently offer a virtual tour experience for large groups and classrooms through our education department. Please check our Events page for updates on McCormick House tours.
Click here for more about our COVID protocol for classes and camps.
· All Spring & Summer Camps parents and guardians will need to wait by the Education Center doors for drop-off and picking up.
For more on CDC guidelines and Restore Illinois.