Discover more about the House of Tomorrow and mid-century solar innovations in Chicagoland.
For the 1933 World's Fair in Chicago, George Fred Keck designed the first glass house in America with groundbreaking domestic amenities. After the visionary "House of Tomorrow", he and his brother William built mid-century homes throughout the Midwest to harness solar energy and now stand as early precursors to today's sustainable building practices. The Houses of Tomorrow: Solar Homes from Keck to Today exhibition explored how the Keck brothers became the first "solar architects" with historic photos, architectural artifacts, design diagrams, a commissioned artist interpretation by Jan Tichy centered on glass and light, and a looked at how these energy-saving efforts are more relevant than ever before.
Learn more about renewable energy solutions through our resource center.
For educators: request a Virtual Tour to receive lesson plans, instructional videos, and free materials for solar-based STEAM activities.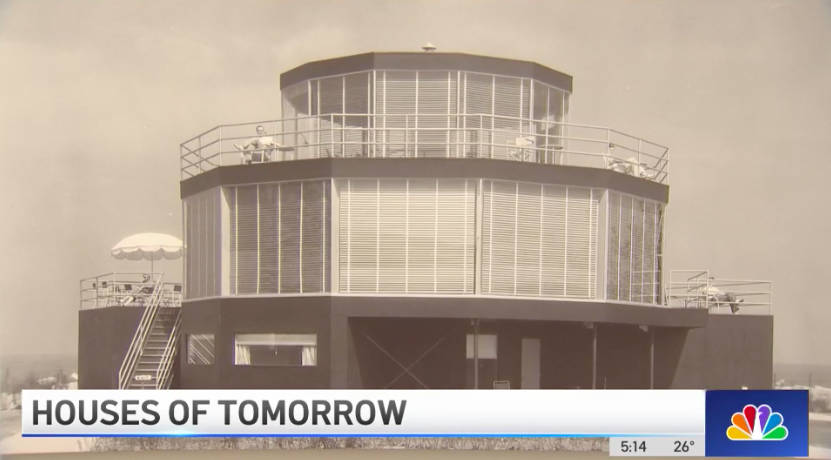 NBC5: New Elmhurst Art Museum Exhibit Explores World's Fair's 'House of Tomorrow'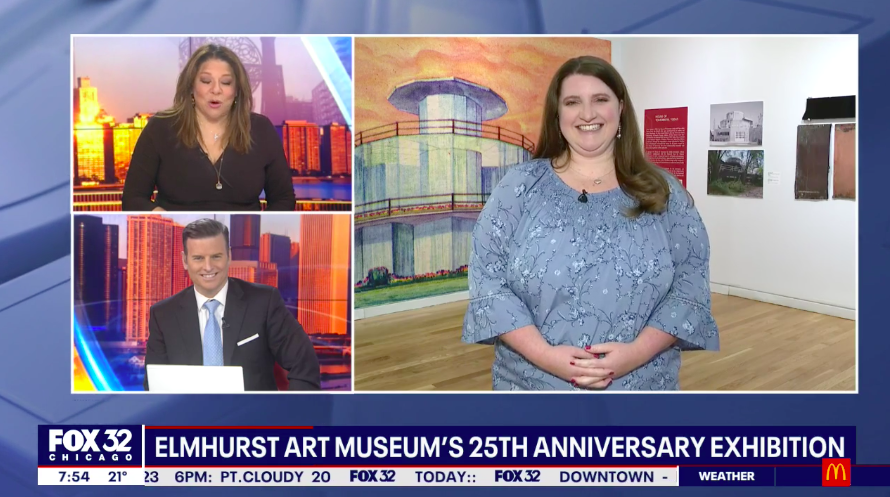 FOX32: Elmhurst Art Museum's 25th Anniversary Exhibition
If you enjoyed this content, please consider supporting the museum through a membership contribution, a Museum Store purchase, or donating to help our critical operating costs. Your support directly impacts our vital efforts to enrich generations and build a stronger community.