Discover more about the fight for fair housing in Chicagoland.
The Museum's 2021 In Focus exhibition reflected on historical and contemporary responses to fair housing, beginning with the crucial Chicago Freedom Movement. The show sought to provide an understanding and context for this national issue that had roots in the Chicagoland area through a variety of photographic works, including featured work by activist and photographer Bernard Kleina with new work by our Teen Art Council and members of York Community High School's Black Student Union. The exhibition will also included local responses, especially through maps, statistics, and stories provided by H.O.P.E., the National Public Housing Museum, History Makers, and other partnering organizations.
Generously sponsored by the JCS Arts, Health and Education Fund of the DuPage Foundation and David C. & Sarajean Ruttenberg Arts Foundation.
Learn more about the 2021 exhibit and accompanying installation There is Black Housing in the Future.
Now available: a free virtual tour for groups with added curriculum for educators. Learn more on our Education Tours webpage.
In this Q&A session, Members of Congress and Housing Leaders expand on the national issue of housing discrimination and how it affects communities in Illinois. Learn more here.
Part 1 of a 2-part series, this program expands on ways the suburbs of Chicago were created including the Great Migration, segregative practices, and continued issues of equity.
Part 2 of a 2-part series, this program continues the conversation of the creation of the suburbs, as local history leaders focus on their hometowns of Elmhurst, Lombard, and Naperville.
Artist and activist Tonika Johnson joins Michal Raz-Russo, Programs Director at The Gordon Parks Foundation, to discuss her upcoming projects that address the lasting impact discriminatory practices have had in shaping Chicago neighborhoods.
Photographer Bernard Kleina shares stories about his activist origins in Elmhurst, participation in historic marches with Dr. Martin Luther King Jr. in Selma and Chicago, the founding of HOPE Fair Housing Center, and more.
Our free online programs for this exhibition start with a very special MLK Day program, The Chicago Freedom Movement and the Radical King, co-presented with the National Public Housing Museum.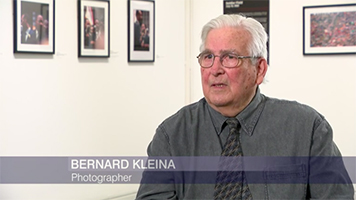 WTTW Chicago's Angel Idowu interviews photographers Bernard Kleina and Vashon Jordan Jr. in Elmhurst Exhibit on Fair Housing Features Rare MLK Photos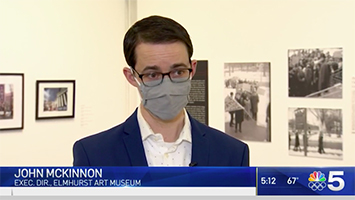 NBC5 Chicago's LeeAnn Trotter explores our newest exhibition at the museum in Elmhurst Art Exhibition Details Fight for Equality in Housing in Chicago Area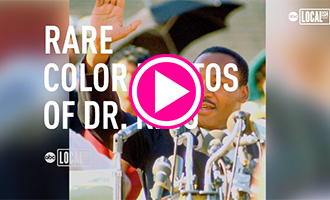 ABC7 Chicago's Jayme Nicholas interviews photographer Bernard Kleina in "Martin Luther King Jr. seen up close in rare color photos during Chicago visit".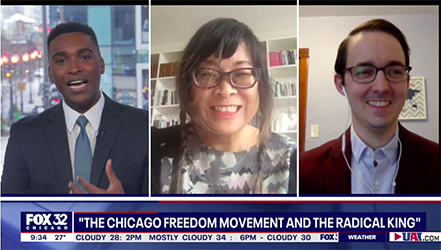 Fox32 Chicago's Terrence Lee interviews Lisa Lee and John McKinnon about our program The Chicago Freedom Movement and the Radical King.
If you enjoyed this content, please consider supporting the museum through a membership purchase, an Art-ivity pack to do at home, or donating to help our critical operating costs. Your support directly impacts our vital efforts to enrich generations and build a stronger community.