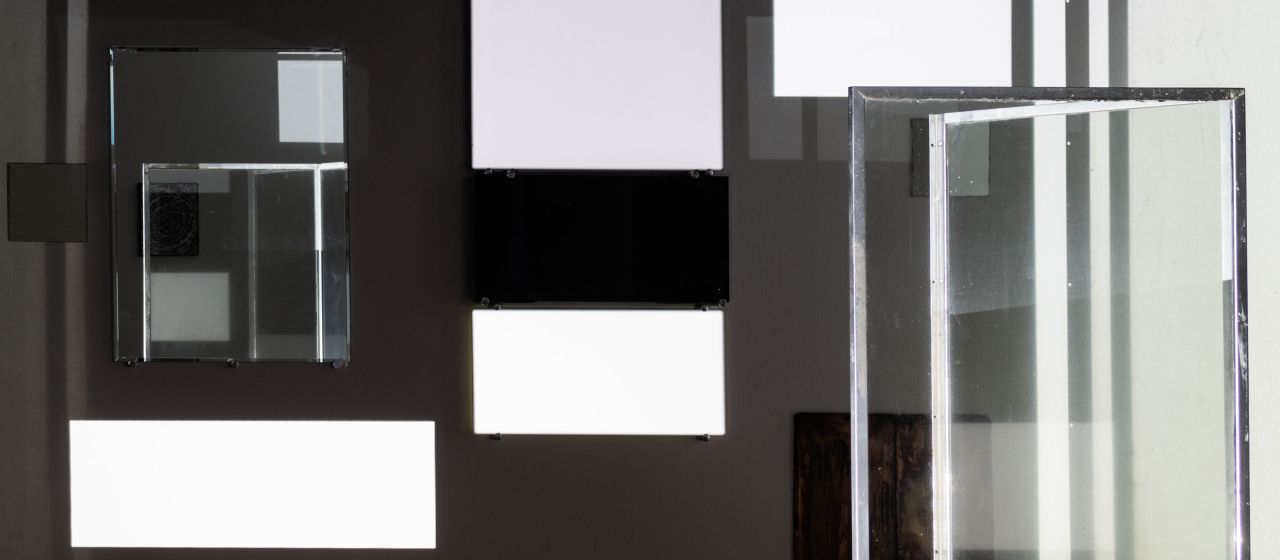 Discover more about the artist Jan Tichy and his light-based installations.
In 2022, the museum commissioned the artist Jan Tichy to create two new installations that explore light reflections.
Within the Houses of Tomorrow: Solar Homes from Keck to Today exhibit, his immersive "Installation No. 38 (Keck and Keck)" activated historical fragments separated from the domestic setting of Keck's visionary glass house. In the darkened space, an animated projection altered the space with reflections from the historical fragments, reimagining the time and space of the House through the architect's core discovery–light energizing the living space.
For the site-specific Reflectance, Tichy invited visitors to explore the McCormick House as a living, breathing, and interactive architectural structure. Light from the solar home allowed material explorations as well as experiences that would have been felt by its former inhabitants.
For educators: request a Virtual Tour to receive lesson plans, instructional videos, and free materials for solar-based STEAM activities. These materials were developed by Jan Tichy and Michael Powell at a summer residency and teen workshop.
If you enjoyed this content, please consider supporting the museum through a membership contribution, a Museum Store purchase, or donating to help our critical operating costs. Your support directly impacts our vital efforts to enrich generations and build a stronger community.