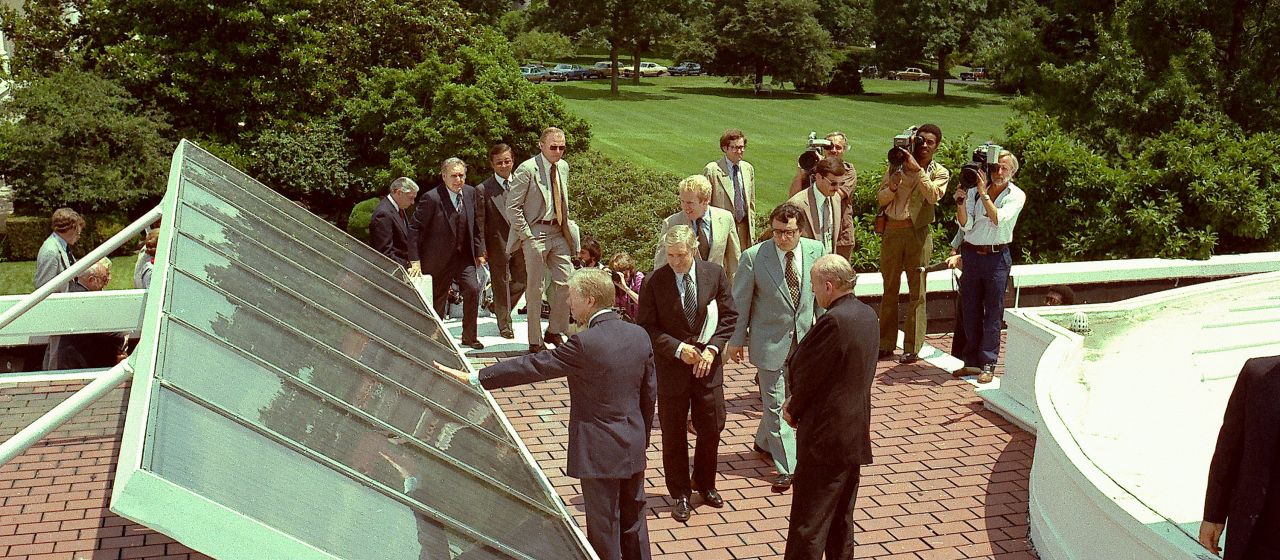 Learn more, advocate, and create sustainable change through these renewable energy solutions.
With disastrous consequences to the planet, the climate crisis is one of the most pressing issues of our time. With an estimated 40% of total U.S. energy consumed by buildings, the energy-saving solar solutions pioneered by Keck and Keck are more relevant than ever. As they showed, significant changes can be made through energy-efficient processes and materials.
Homeowners can take steps towards a "greener" built environment by updating their homes and appliances, reducing energy usage, switching to renewable sources, and more. The following organizations provide numerous ways to learn more, advocate, and create sustainable changes.
RESOURCES (This is not an exhaustive list. We welcome additional suggestions.)
U.S. Department of Energy
Energy saving tips from the U.S. Department of Energy
Homeowner's guide to going solar from the U.S. Department of Energy
Data about consumption and energy sources from the U.S. Energy Information Administration (EIA)
Energy Foundation
Policy work to accelerate transitions to a clean energy economy
Project Sunroof
Discover your home's solar savings potential
N.C. Clean Energy Technology Center national database of State incentives
National and State incentives
Midwest Renewable Energy Association
Programs about renewable energy and sustainable living
Illinois Power Agency programs
Illinois Shines, an incentive program for subscribing to a community solar project or hosting a solar rooftop system
Illinois Solar for All, an incentive program to make solar installations possible in low-income communities
Citizens Utility Board programs
Do-it-yourself energy audit
Renewable and clean energy options for consumers
Video about Community Solar
Illinois Solar Education Association
Programs about solar and other renewable energy forms
Passive House Alliance Chicago
Programs about passive solar homes
Request a free energy assessment from ComEd
Solar incentives and savings calculator from ComEd
Free assessment and energy savings kit from Nicor Gas
Rebates, incentives, and products from People's Gas
County of DuPage
Solar resources in DuPage County
Elmhurst Cool Cities
Sustainability in Elmhurst